Toyteeth: a Rooster Teeth meet + greet
Branding, design, and social media promotion for an Austin in-store event for Rooster Teeth Productions.
Austin titans - Rooster Teeth Productions and Toy Joy recently teamed up to give local fans a place to purchase RT merchandise. To celebrate that partnership, Toy Joy hosted a meet and greet with several of Rooster Teeth's featured talent: Barbara Dunkelman, Ray Narvaez, Jr., and Gus Sorola. Toy Joy's team titled this event, Toyteeth.
I was tasked with promoting Toyteeth using Eventbrite, Facebook, Instagram, and Twitter as well as creating all promotional materials.
Event branding created by simply combining the logos of Toy Joy & Rooster Teeth. Above, Evenbrite Banner Below, promotional poster for stores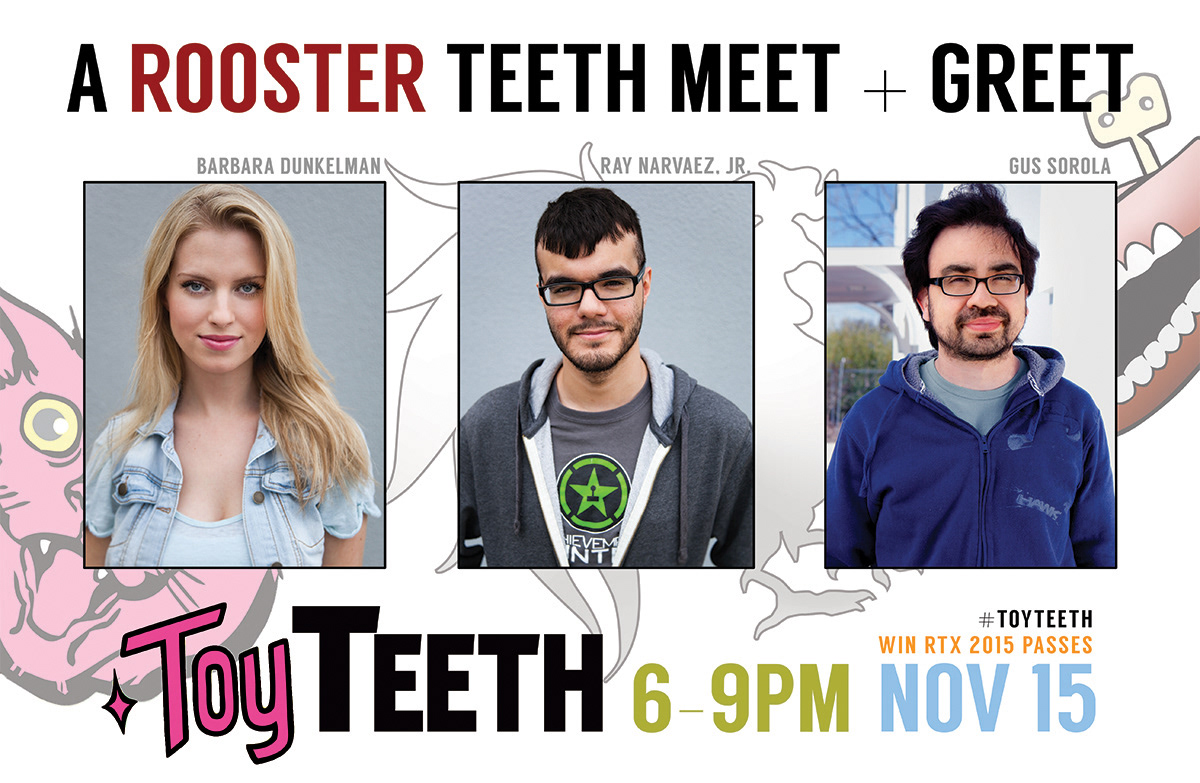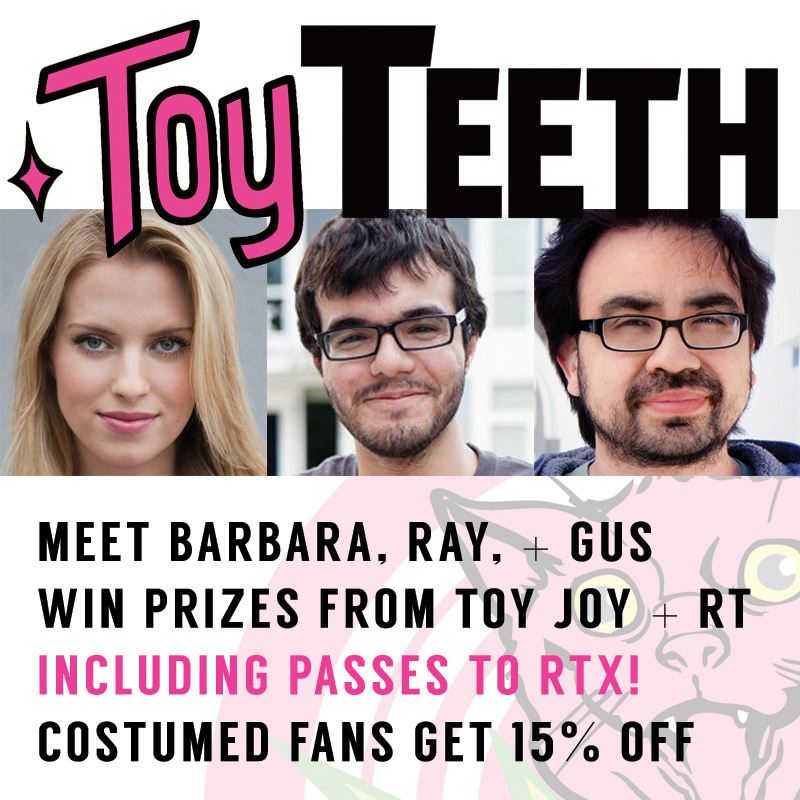 Above, Instagram promo which linked users to the Eventbrite page