Adam Miller: Art Opening Poster (2014)
An event poster for an artist reception held in Austin, using bold color and tech inspired design.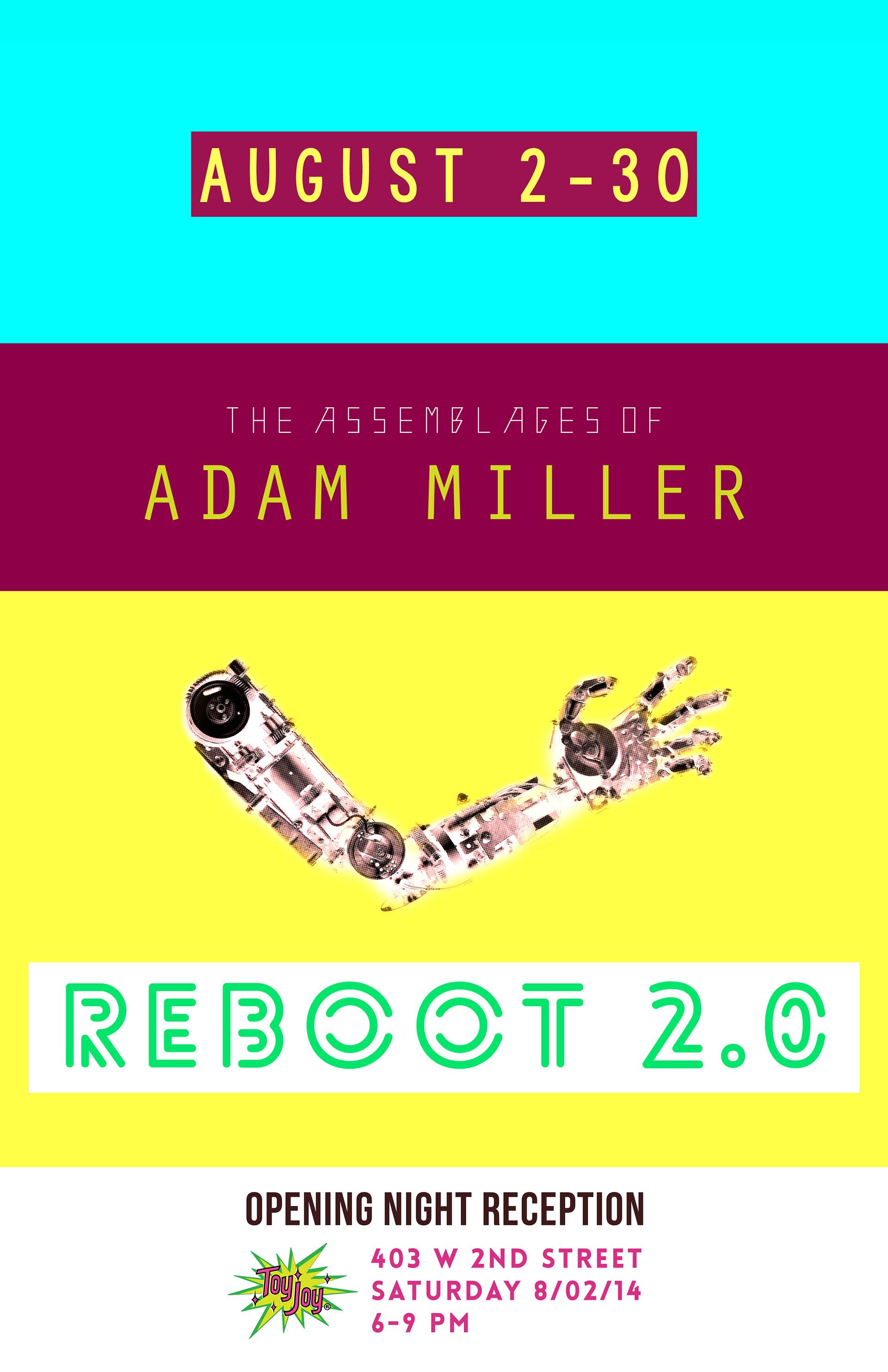 This poster was created for an art opening held at Toy Joy. With only a couple hours to create it, I went for a bold look with bright colors that would be able to grab attention from across the street as well as inside of a toy store.