Adam Miller: Art Opening Poster (2012)
This was my first poster for Adam Miller, for his initial showing with Austin Rocks boutique in 2012. The main image was taken a photograph of one of his sculptures shot in a studio setting.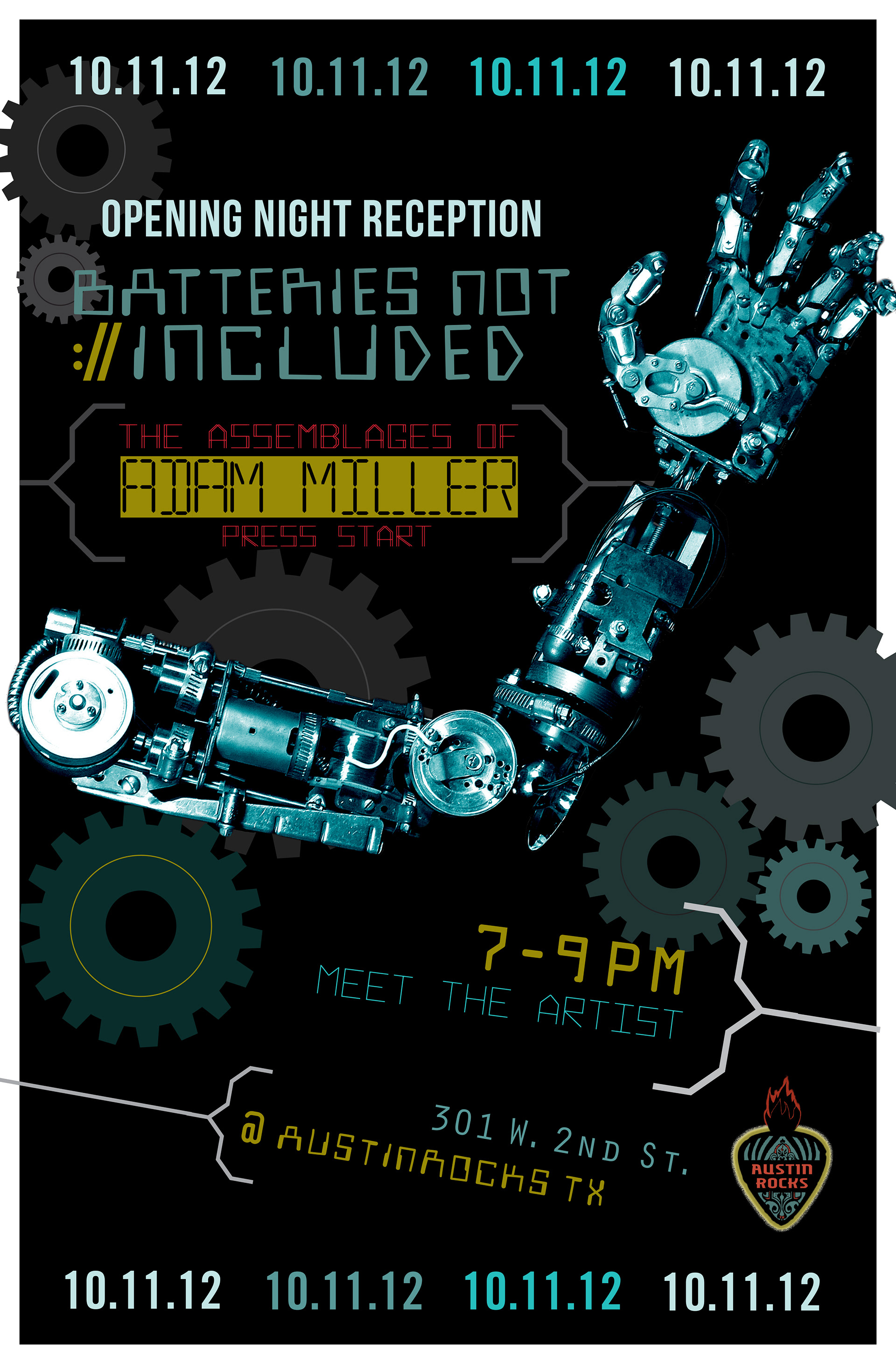 The primary purpose behind the poster is to attract attention from street traffic. Austin Rocks is not a gallery, it's a gift and clothing boutique that sometimes hosts art work. 
If I was able to do it again, I'd tweak the placement of the gear on the right margin. I'd also secure a higher res file of the Austin Rocks logo.