"70's Fashion: Elegance & Edge"
An on-going partnership with Austin's 2nd St. District, to write blogs regarding fashion trends as they apply to Austin Rocks boutique.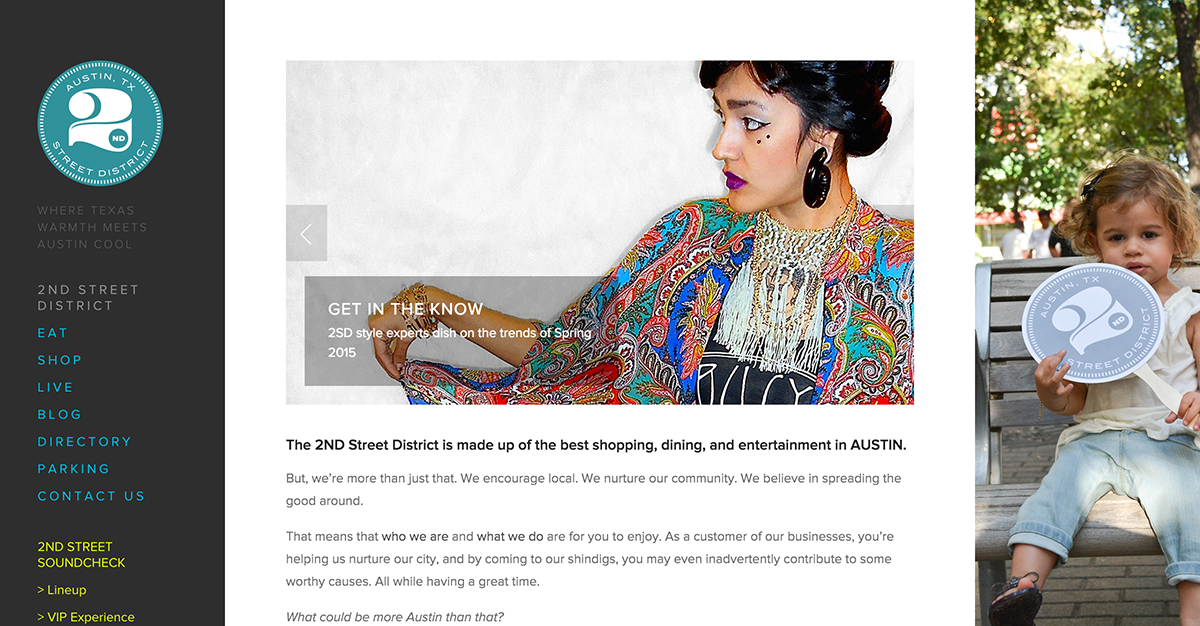 Austin Rocks boutique is located in the heart of the 2nd St. District in Austin, Texas. The shop naturally features gifts and souvenirs for visitors to the city, but heavily focus on fashion, accessories, and home goods that are inspired by the Austin lifestyle.
At the beginning of 2015, Julie Sutton, head of marketing for the 2nd St. District, approached resident shop owners with the idea of featuring their take on the trends for Spring. I immediately set to writing a piece for our shop that featured some of our strongest points. Photos were taken by other employees in the shop and were passed on to me for editing, which accompany the blog.